Alex and Katie have finally made it to northern California! Lizard was flying out to visit Mag in Mountain View, and she had a layover in Colorado. We jumped on the flight and borrowed her lap for one of the wee ones. I don't know that it was the relaxing vacation she was originally intending, but we had a lot of fun! We flew out on Halloween, but little Miss Katie wasn't in the mood to be a leopard. Alexander is still willing to do things my way most of the time.

Thursday Liz and Mag went to the spa and got massages. I got to kick it with my entourage. That night we visited Aunt Amy and Grandma Dorothy out in Danville at Amy's house. Sometime during the week Aunt Mag found Alex's second tooth!
Friday we dragged Kalle with us to the Monterey Bay Aquarium. Katie was most excited about the sharks and the octopus - they currently have a great white shark that they are rehabilitating to release back to the ocean. The otters were also a big hit.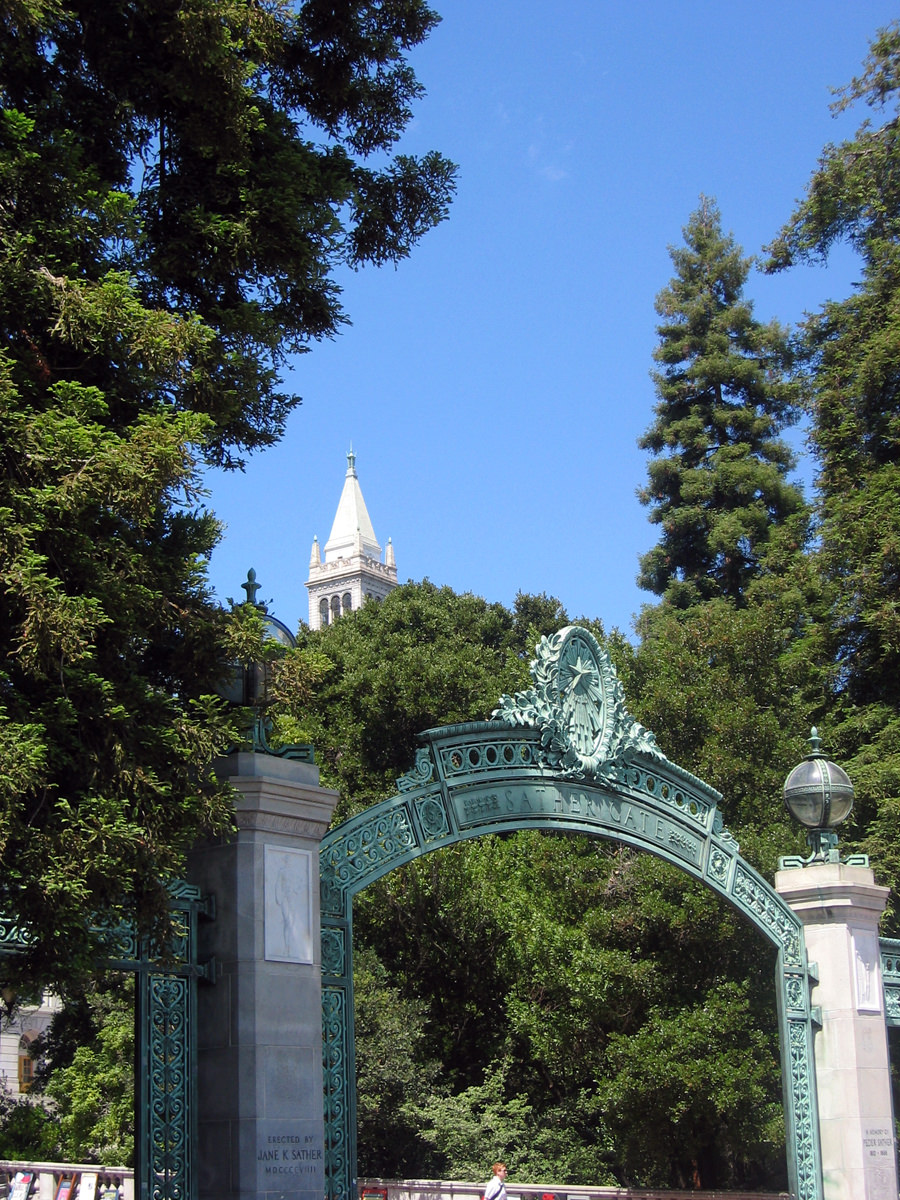 (not my photo) Saturday we headed over to Berkeley for some Zachary's pizza, tie-dye for Lizzy, and some strolls down memory lane for Kat. We parked near my old apartment, just down the street from People's Park - which is still full of homeless people - and walked up Telegraph to the campus. It was fun to stroll around campus a little bit. It really is a fun campus - lots of open grassy fields - but boy had I forgotten about the steep slope from the top to the bottom!
The view of the bay from the Lawrence Hall of Science is still fantastic. Too bad I couldn't remember which building up the hill I used to work in. I guess some information starts to leave after 20 years!
Sunday we drove up the coast to the beach at El Granada, in honor of Dave and Pam's bunch. Once we got set up, the fog totally rolled in and froze us out. This did not stop Katie from playing, or Alex from giving Aunt Mag lots of kisses! If we had just continued on to Montara or Linda Mar we would have had nothing but sunshine the whole time! After the beach we went and had dinner with Aunt Mary in Pacifica, and had some girly spa treatments with her. The
herbal hand scrub
was amazing!
(not my photo) Monday we headed across the Golden Gate Bridge to Muir Woods. We would have hit the beach again if it hadn't been totally foggy. The redwoods were gorgeous - a 600 year old tree had fallen a few weeks ago, so they're in the process of rerouting the walking path a little. Katie enjoyed running around, although she wasn't too keen on wearing a sweat shirt. Her purple fingers are on view in the photo album of the kiddos. Driving back across the bridge, I MAY have ran the toll. The sign said 'carpools - no toll'; we were definitely driving with more than 3 people, but I just paused and then zipped right through. We'll see if a ticket shows up in the mail! Mag and I were laughing so hard afterwards that I missed the exit for 19th Ave/Highway 1. We ended up taking 101 home. Guess I was a little cooked after our week of playing!
We flew out at the crack of dawn Tuesday. So sad to say goodbye to our North-America-based aunties! When we got home, Katie slept for about 6 hours, and would have slept longer if I hadn't woken her up for some dinner! Thanks Mag and Kalle for giving up your bed for us, and thanks Lizard for letting us come along on your trip! We didn't get to really chat much with the little people running around, but we had a great time. Hopefully we didn't totally wear out our welcome and we'll be able to invite ourselves over again soon!